Operandi X WTA.
An exclusive collaboration for watch lovers in the know.
Behind the Collab
We partnered with the world's foremost watch trading expert, Pejman "PJ" Ghadimi, to bring you obsessively-engineered watch rolls with unparalleled style.
Pejman is the founder of WTA. Watch Trading Academy™, the internet's leading education platform for watch collectors and traders. We see him as an inspiration and a friend, which is why we were honored to collaborate with him on these latest releases.
Engineered for Top Performance
Each Operandi X WTA. Watch Roll is inspired by one of Pejman's iconic cars. Just like luxury watches, exotic cars are a quintessential example of how form and function come together to create objects worth far more than the sum of their parts.
We combined our obsessions with top performance and daring style to create watch rolls that embody the best of both worlds. These sleek, audacious designs are carefully engineered to guarantee the safety of your luxury timepieces.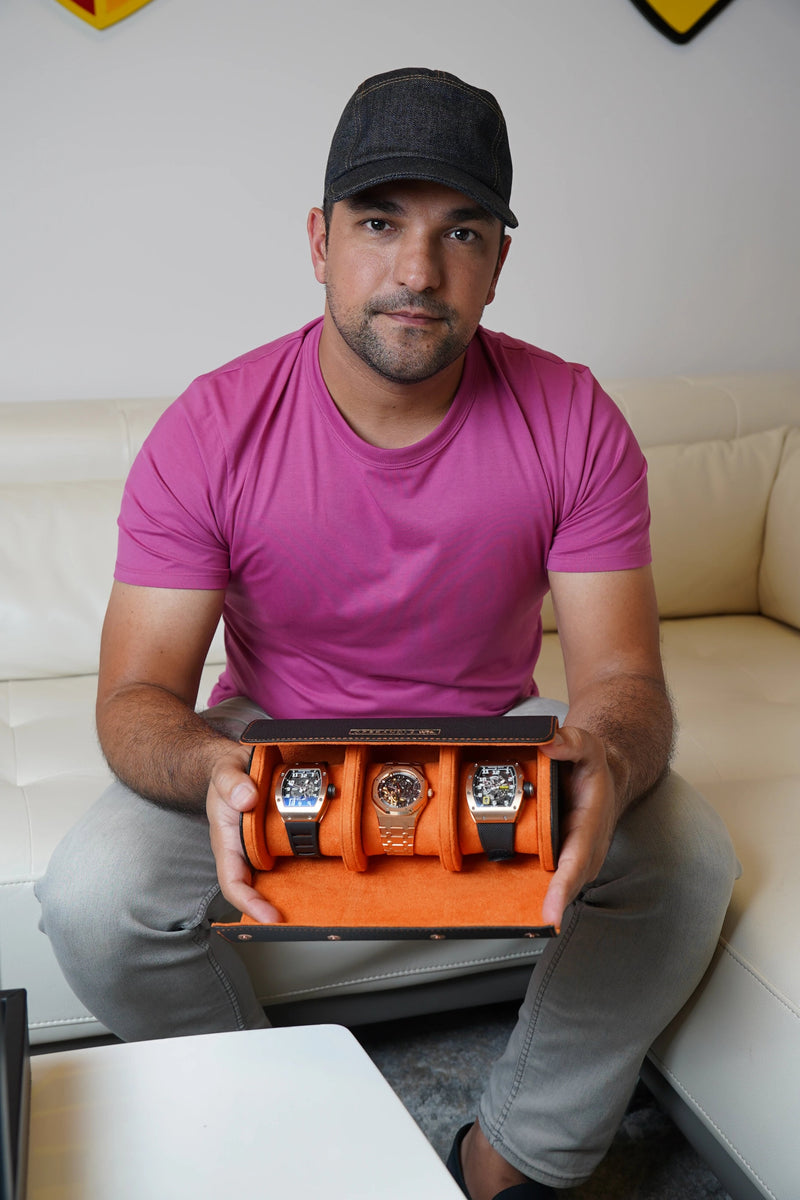 Ensconce your watch collection in a one-of-a-kind luxury watch roll. Modeled after Pejman "PJ" Ghadimi's iconic baby blue Ferrari 488...
Coming Soon
This exclusive watch roll is designed expressly for those who move through life at top speed. Our sleek limited-edition design...
Coming Soon
Luxury Leather Watch Rolls
Our luxury leather watch cases are made to last a lifetime. They serve as perfect storage when you want to travel together with your timepieces.
They are also slim enough to be able to fit in a safe.
Operandi Best Features
  Ideal for travel and storage
  Fits larger watches found in modern collections
  Premium Italian leather & crushed terry cloth interior
  Easy access & secure hidden magnetic clasp system
Martellata Leather Collection
Playful, elegant, and a functional watch roll all in one. A colorful EPI leather exterior with a beautiful Alcantara interior, crafted by hand in italy.
Tuscany.